Ahead of their UFC 275 main event, UFC legend George St-Pierre has given his advise to both of the fighters (Glover Teixeira & Jiri Prochazka).
GSP believes Glover should remain calm in the early fight, Where Jiri seems to be having significant advantage in striking. On the other hand, He suggested Jiri to go aggressive in the early fight. He was speaking in video released on his Instagram handle.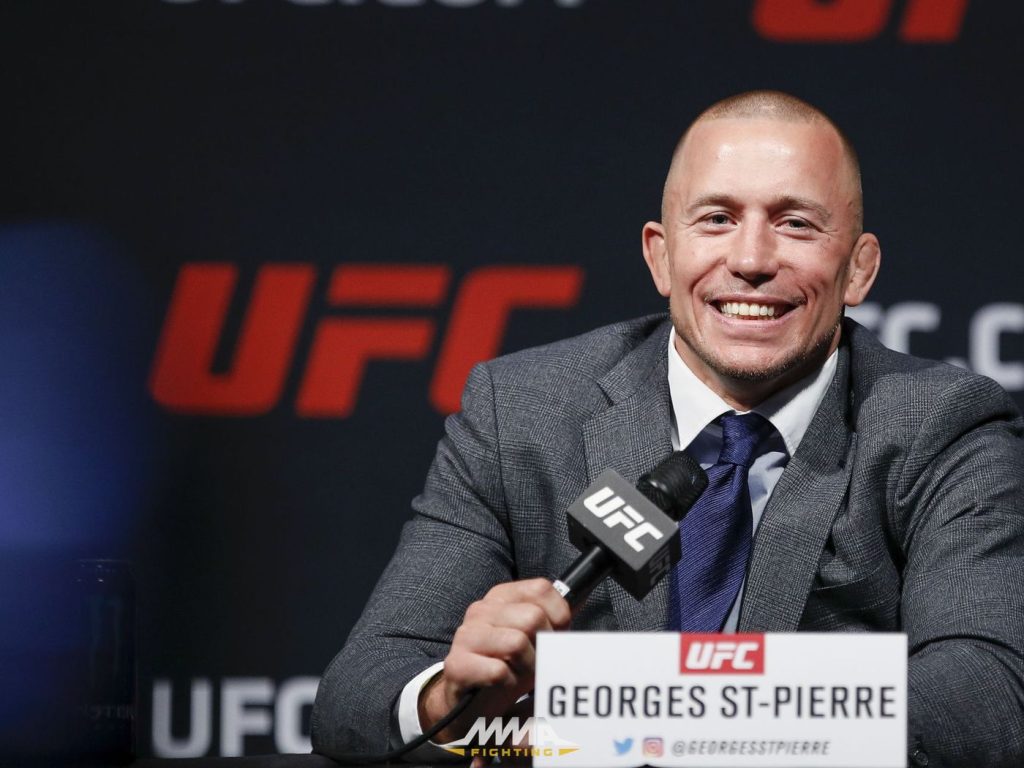 What GSP said ?
"Very interesting fight. Teixeira I believe, in order to win, will need to use his experience," Said by GSP "especially in the beginning of the fight when Prochazka is at his most dangerous. We know he always starts the fight very aggressively, right off the bat. Don't ever count Teixeira out."
Like our UFC 275 predictions article, GSP has pointed out how dangerous Prochazka can be in early phase of the fight.
He's [Glover Teixeira] a very clever fighter and can do it all very very well. I believe he'll need to weather the storm in the beginning. Perhaps use his wrestling to get Prochazka outside of his comfort sign and try to get him later on in the fight.

George St-Pierre
For Jiri Prochazka, GSP believes he should go out their and play his natural game "Start the fight hard and strong." He does not need to do any fancy things.
"If I'm Prochazka, he needs to do what he always does: start the fight hard and strong right off the bat, don't let Teixeira use his experience against you."

George St-Pierre
Glover Teixeira and Jiri Prochazka are scheduled to fight this saturday in the main event of UFC 275. The card is co-headlined by the Valentina Shvechenko and Taila Santos.
For all the latest MMA/UFC Updates, Follow us on Twitter.com/TheUFC_News, & Fb.com/TheUFCNews