Michael Bisping has answered probably the most asked question, whether he will be replacing legendary UFC commentator Joe Rogan.
Rogan was recently replaced by Bisping for UFC 271 commentator on February 12th.
A few mixed martial arts followers criticized Bisping for his commentary job. People criticized him for his biased commentary in UFC 271 headliner.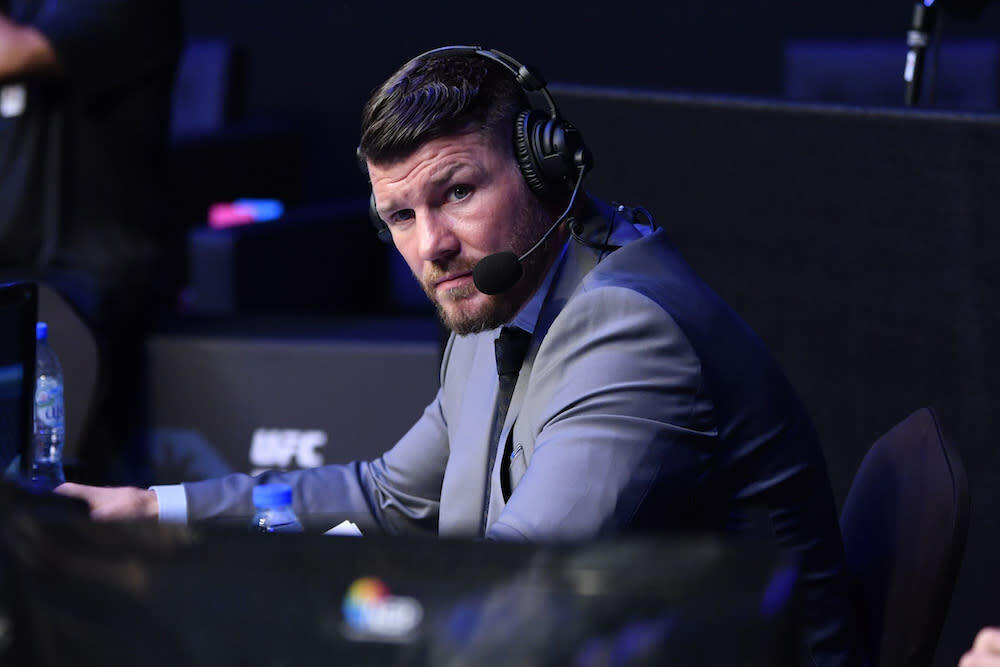 Throughout a Q&A session on his YouTube channel, Bisping was asked whether he'll continue commentating at even more pay-per-view events. He reacted by mentioning:
"Well, considering all the backlash from all the motherf**kers out there, probably not. They're probably like, 'Whoa, we gave him a try. He was f**king awful. He was biased.' Nah. I don't know. We'll see. We'll see because I was only filling in for Joe Rogan; so, probably not. Joe will more than likely be back on the next one. So, therefore, I will not. I don't wanna take anyone's job. And you know what? I like enjoying the pay-per-views as a fan. Now, don't get me wrong. The best seat in the house is literally right there; working the shows."
He also applauded the current UFC pay-per-view commentary group, highlighting that it usually comprises Rogan, Daniel Cormier, and Jon Anik.
ADVERTISEMENT - CONTINUE READING BELOW
"If nobody can make it and they need somebody to fill in, I would be absolutely over the moon to do so. But I don't want to take anyone's job."

Bisping