Donald Cerrone Net Worth
Donald Cerrone net worth in 2022 is reported to be approximately $12 million. it is reported that Donald Cerrone has earned most of his net worth by MMA fighting for UFC and other MMA promotions.
Donald Cerrone's MMA record is 36-16-0 (2 NC), with career earnings of more than $7,291,200.
Donald Cerrone has mostly known for his short notice fights, He has fought many noticeable MMA superstars like Conor McGregor, Tony Ferguson, Jorge Masvidal, Al Iaquinta, Nate Diaz, Anthony Pettis, Eddie Alvarez and Matt Brown.
About Donald Cerrone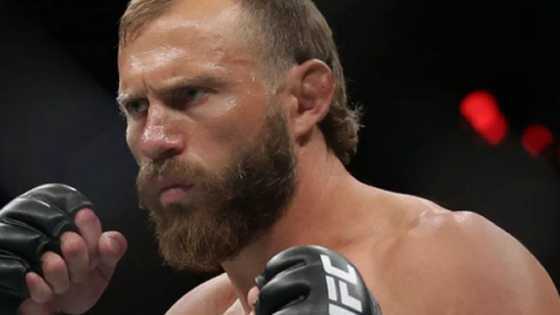 Donald Anthony Cerrone is american professional mixed martial artist who is competing in the UFC's Welterweight division.
He holds the record for most fights in UFC history, He also has most wins in UFC history.
Donald Cerrone was born on March 29, 1983 in Denver, Colorado and is of Irish and Italian descent.
ADVERTISEMENT - CONTINUE READING BELOW
He is considered to be one of the most financially successful fighter in UFC, His salary in his last five fights was $200,000.
| | |
| --- | --- |
| Fighter Name | Donald Anthony Cerrone |
| Donald Cerrone Net Worth | $12 Million |
| Nickname | Cowboy |
| Record | 36-16-0 (2 NC) |
| Nationality | American |
| Height | 6′ 1″ |
| Weight | 170 lbs. |
| Reach | 73″ |
| Stance | Orthodox |
| Age | 39 years |
| Date Of Birth | 29 March 1983 |
About Donald Cerrone Net Worth
Donald Cerrone Career Earnings
Donald Cerrone's career earnings are $7,291,200. He is still actively competing in UFC's Welterweight division and is one of the heavily paid guys on the roster.
His highest payout was when he fought Iaquinta, He was paid $410,000 in total, Including his base salary of $170,000 and fight win bonus of $170,000.
Donald Cerrone Personal Life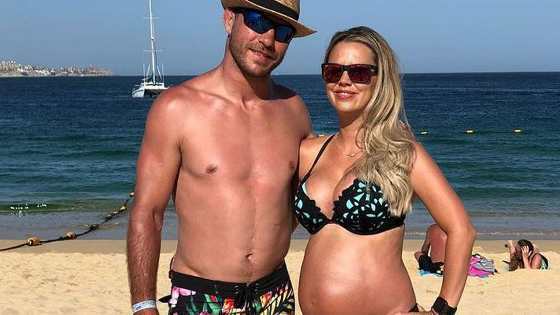 Donald Cerrone lives with his fiancée Lindsay, They have four year old son who was born on June 29, 2018.
On September 11, 2020, the couple welcomed their second son, Riot River Cerrone.
Donald Cerrone Awards & Accomplishment
Dominion Warrior Muay Thai World Lightweight
ISKA Amateur Colorado State Middleweight 
KDC Amateur Welterweight Championship
2006 S-1 Muay Thai U.S. Lightweight Tournament Champion
Fight of the Night (Six times)
Knockout of the Night (Three times)
Second most finishes in UFC history
Second most wins in UFC Lightweight history (17)
Third most finishes in UFC Lightweight history (10)
Donald Cerrone Early Life
Donald Cerrone was diagnosed with attention deficit disorder in his childhood days but he never treated it.
In his childhood days, He used to be involved in many street fights and spended many nights in jail.
Due to his aggressive behavior he was sent to live with his grandmother Jerry Cerrone. Donald Cerrone has openly said that Jerry helped him and his friends to get out of jail many times.
He attended Air Academy High School, Also learned Horse riding. then he began training in kickboxing and then later Muay Thai, When he was 20 years old.
Frequently Asked Questions