UFC middleweight king Israel Adesanya has spoken about his next opponent and plans for fighting Sean Strickland in the future.
Like former legendary middleweight champion Anderson Silva, Israel Adesanya is also running out of the competition. He has almost defeated top-ranked guys twice in the division, and he is now demanding fresh meat.
Yesterday night, Adesanya appeared on Ariel Helwani's MMA Hour show, where he talked about many things but revealing the next opponent, and his thoughts on Sean Strickland was worth highlighting.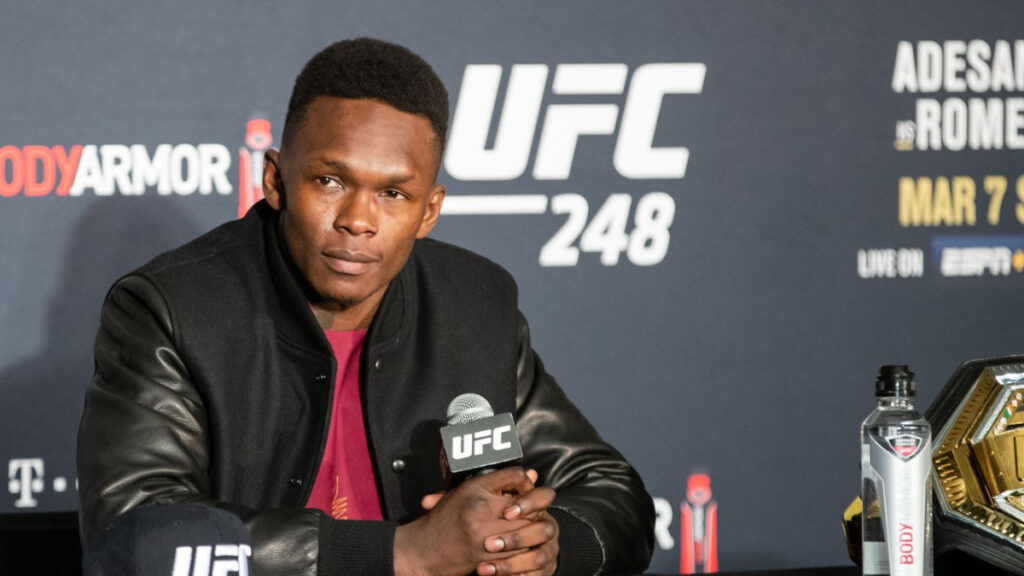 Speaking on whether Cannonier or Strickland is is next, Adesanya said, "He (Cannonier) is next." For Strickland, "I have other plans. I have other plans for him, that's what I mean. I said to the Cannonier at the weigh-ins in the morning that Please take care of this dude, I need to get some fresh meat, and he obliges, yeah. I mean, I just tell him respectfully that I wanna fight him because I think he is a good fighter. Umm… I said it before he fumbled in the back, and now he is on, so I feel like I am a man of my word he is next."
Adesanya also shared his first interaction with Sean Strickland and what he thinks about him as a person.
Ummm… Yeah, for Strickland, I have other plans I can't disclose yet. I don't know him as a person. The first time we met, I didn't know who he was. I was in the elevator of a hotel in vegas in this quarantine hotel we were at, and he popped in, and he was like, hey man, whats up, and I said hey, but we had weird energy about him, and then he kept on talking to Tim, but I didn't say anything, Later I found out who he was, and I was like ahh.. and it was like weird, it made sense.

ADVERTISEMENT - CONTINUE READING BELOW

Israel adesanya on sean strickland
Jared Cannonier recently fought Derek Brunson on Adesany's undercard at UFC 271, where he scored an impressive KO victory in round number two.
With Adesanya's announcement, it is now clear that Jared Cannonier gets the next title shot. Adesanya also said that he is planning this bout in June.