Recently, Dana White was criticized by MMA fans and many reporters for leaving UFC 270 before the main event and avoiding putting a belt around Francis Ngannou.
Lots of people were surprised by White's action. But, Dana White called them 'Idiot,' who thinks he purposefully avoided facing Francis Ngannou.
UFC President Dana White explained he has no disrespect for Ngannou, and it was some work for which he left the building.
Speaking to Laura Sanko in an ESPN+ Q&A, Dana explained why he left UFC 270 after the co-main event.
"White says that he walked out of the arena right after the co-main event because there was something going on backstage that he was dealing with. White calls the people that think he was disrespecting Ngannou "idiots"."

Dana White
Dana also praised the wrestling strategy of Francis; he Said, "Francis Ngannou was a "genius" to use the game plan he did with Gane. Dana says there was "stuff going on" backstage when the belt was being handed to Francis, there was no disrespect."
"I saw Francis all weak, You idiot, I shook his hand, I said hi to him, You know I was out there for staredown the whole thing. So, for anybody to think that there was some type of disrespect shown toward francis. I wasn't there for Michael Bisping and Luke Rockhold's fight because I was dealing with some stuff."

Dana White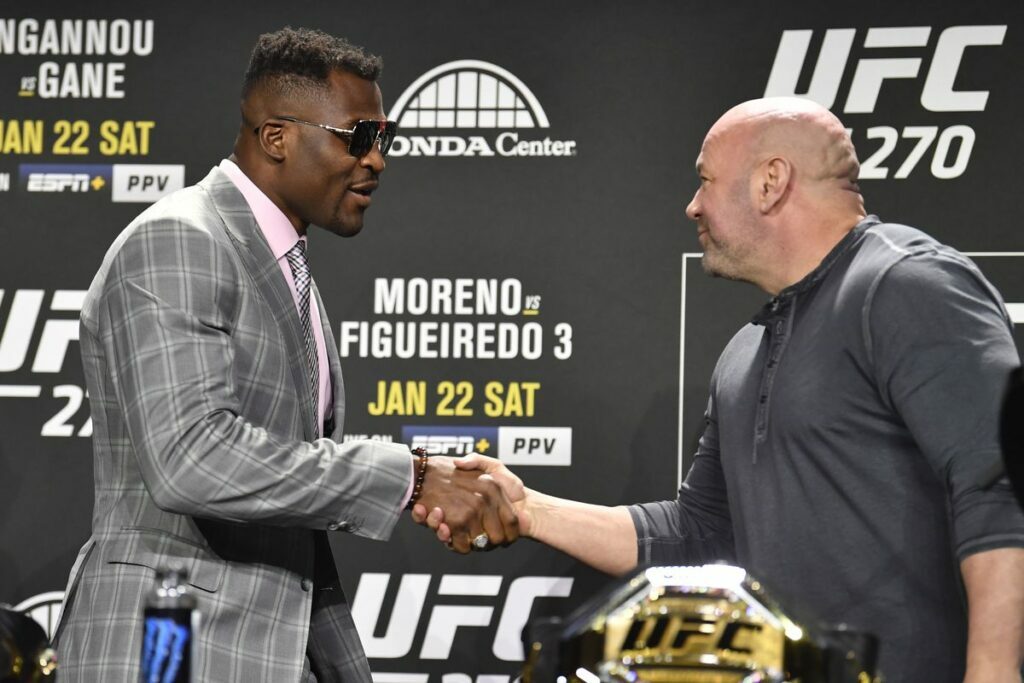 Watch full clip below
Dana has not explained UFC's future plans with Francis, although the reigning heavyweight champion will likely be out for the rest of 2022with or without a brand-new contract as he plans to have surgical treatment on his harmed knee later this year.
If Ngannou does end up near terms with the UFC on a new deal, White said a feasible super fight versus former light heavyweight champ Jon Jones would interest fans.